The Scenario Inputs page allows you to define the scenarios to be run in your scenario analysis. This page must be completed before running a scenario analysis. Each scenario consists of a set of parameters whose values will be changed to a specified value when running that scenario.
To access the Scenario Inputs page, click on

in the Navigation Sidebar on the left side of your screen. Then click on

in the menu that appears to the right of the Navigation Sidebar to continue to the Scenario Inputs page.
Scenarios can be viewed and selected in the panel on the left. Each scenario has a checkbox which controls whether it will be including when running the scenario analysis. To create a scenario, click on the 'Add' button in the toolbar and select 'Scenario'.
To add a parameter to the active scenario, click on the 'Add' button in the toolbar and select 'Parameter'. This will add a row to the table below representing a parameter to be included in the scenario. The 'Name' and 'Scenario Value' columns can then be edited to select which parameter will be used and what value it will be assigned. The formula provided in the 'Scenario Value' column may reference the base case value using the keyword, bc. No other variables may be referenced in this formula.
Please note that Scenario Inputs are not editable in View-Only Mode.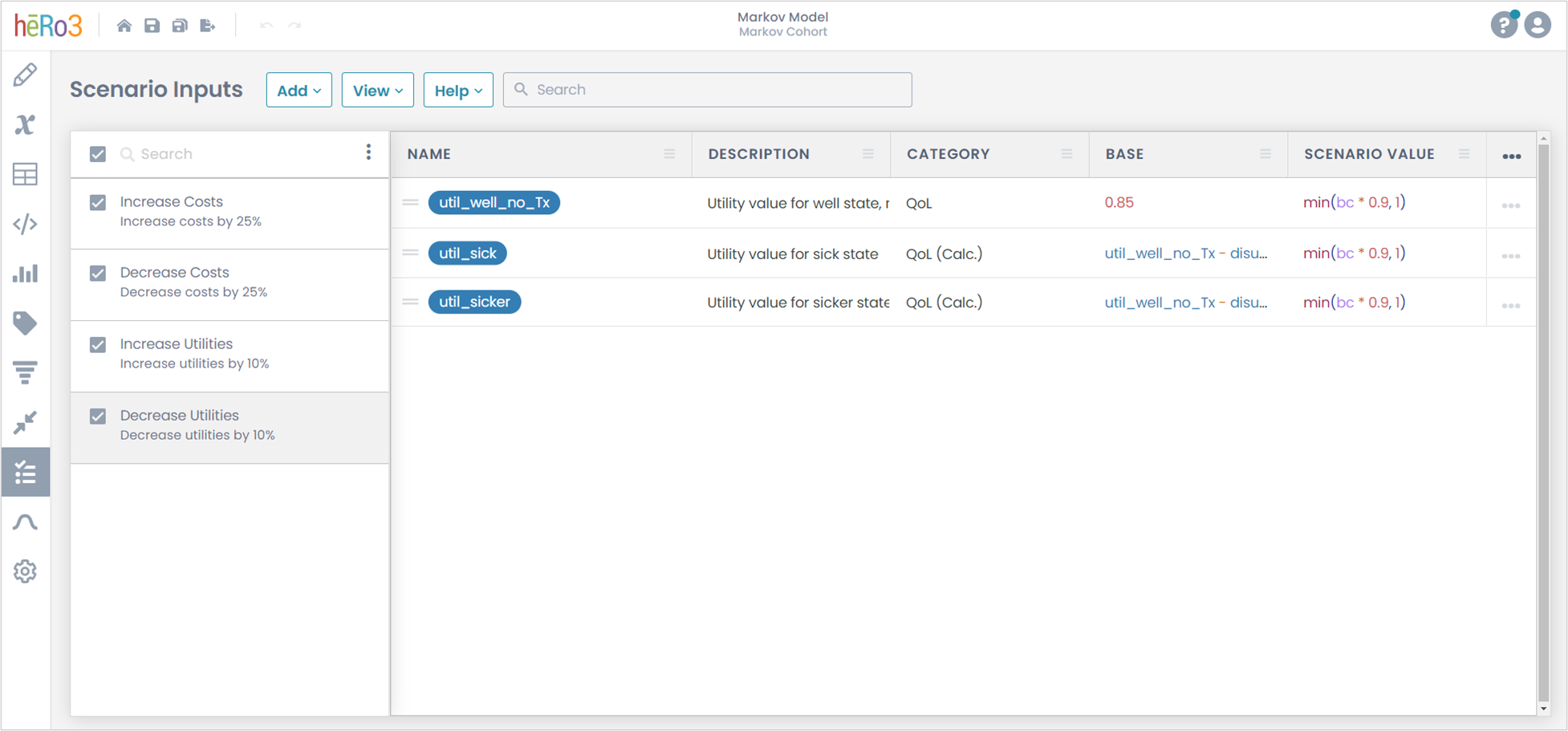 You may find descriptions of additional functionality available on this page, and other similarly structured pages, here.