If you have forgotten your hēRo3 password or you would like to change your password, please do the following:
Go to your login page

and click on the link, 'Forgot your password?', below the login form.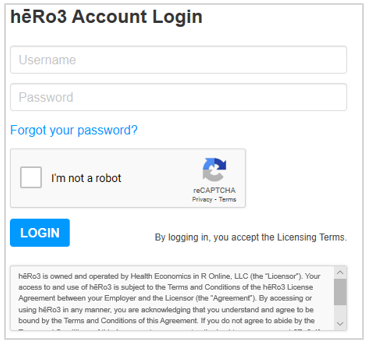 Enter your email address into the form.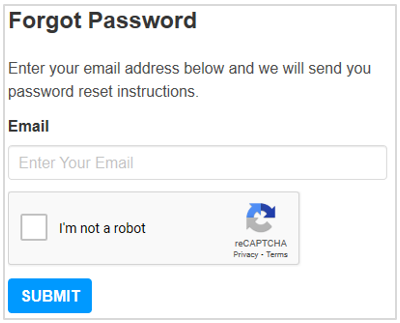 Complete the captcha and click 'Submit'.

Open the email that will be sent to you and click on the link provided.

Enter your password in both the 'Password' and 'Confirm Password' fields.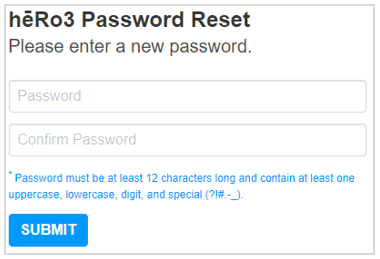 Click 'Submit'.
Once you have completed this process, you may log into hēRo3 using your new password.